Together strongly against anti-Muslim racism
Report now!
Documented cases, 2015 – until now
Participated educational events
Press Conference: Anti-Muslim Racism Report 2021
To Report
Documentation center Austria (Dokustelle)
The Dokustelle is a documentation and advice center for people affected by Islamophobia and anti-Muslim racism.
We offer
Initial interview and assistance in a racist and discriminatory incident.
Advice and intervention in racist incidents and discrimination.
Advice and support for those affected with further procedures.
Support and support for jointly decided procedures.
Workshops and trainings:
The documentation center offers workshops and training for clubs, mosque communities, schools and various institutions on the subject of racism, with a focus on anti-racism and possible courses of action.
The workshops are aimed at both those affected and those who are not affected, as well as young people and adults.
The contents of the workshops come from years of practical experience of the trainers and are individually adapted depending on the request and target group.
The Dokustelle is multilingual!
We offer consultations in the following languages:
Albanian / Shqip

Arabic / العربية

Chechen / Чеченский

English / English

German / Deutsch

Italian / Italiano

Kurdish kurmandschi / Kurdî kurmānğī

Russian / Русский

Somali / Soomaali

Turkish / Türkçe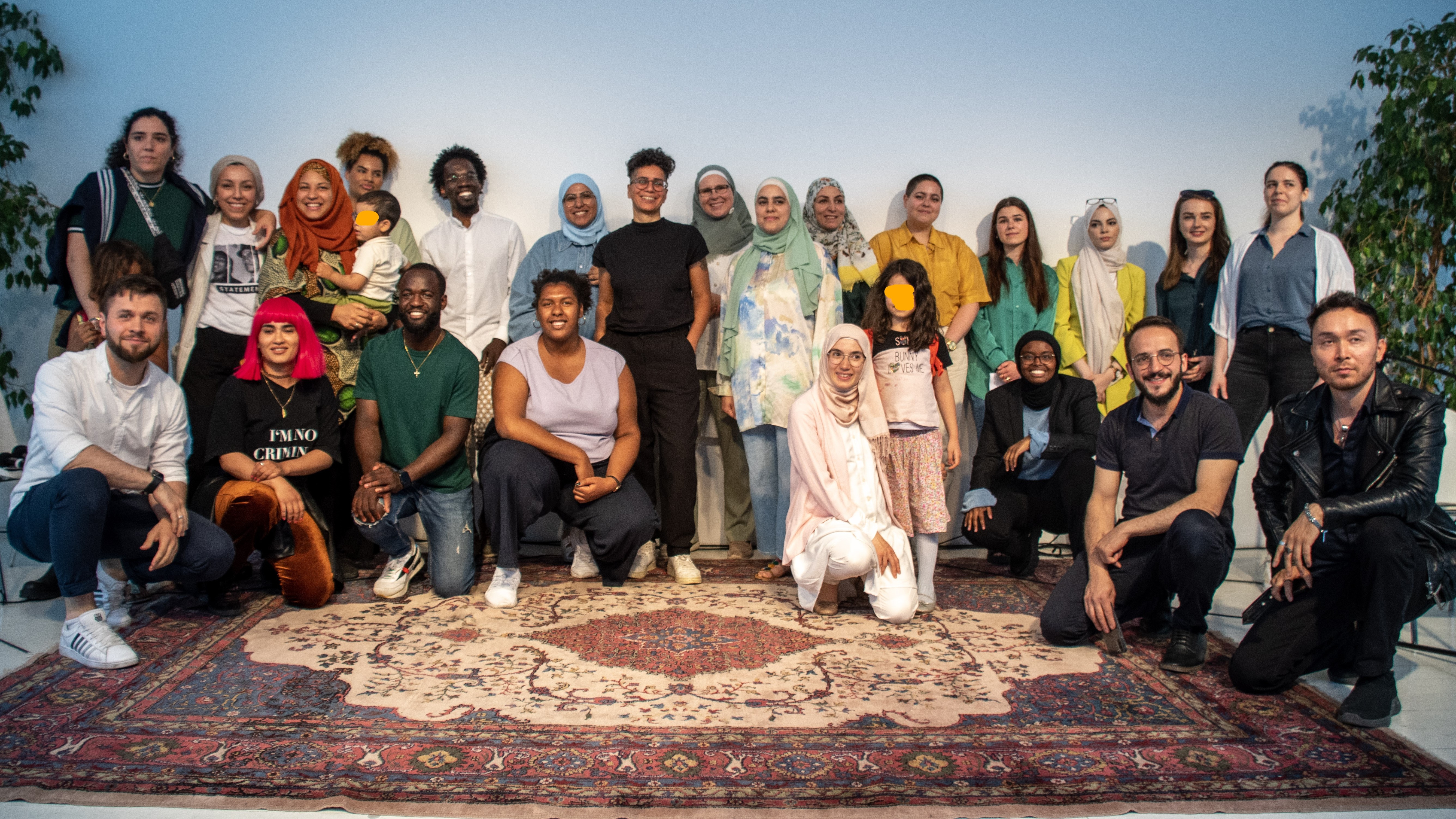 Do you have questions for the Dokustelle?
The documentation and advice center (Dokustelle) for Islamophobia and anti-Muslim racism was founded on December 10, 2014, on International Human Rights Day.
Islamophobic incidents in Austria should be documented for the first time due to the increasing number of Islamophobic attacks in the immediate vicinity or in the media.
The Dokustelle has been a registered association since 2017.
Anti-Muslim racism is defined as "a form of racism specifically directed against Muslims or those perceived as such.
Anti-Muslim racism describes a relationship of dominance that is aimed directly at individuals as well as groups and institutions that see themselves as Muslim or are marked as Muslim by others.
Anti-Muslim racism can manifest itself in a variety of ways, such as discrimination, hate crime, speech and actions by individuals, groups and institutions.
Anti-Muslim racism this manifests itself as a structural element of a society, on an institutional level, on a discursive level and on an individual level."

(Working definition of anti-Muslim racism I-Report)
We say report even if the case is not clear, because we analyze the event more closely during the conversation and thus determine whether the case is to be classified as anti-Muslim.
You can report a new case Hier.